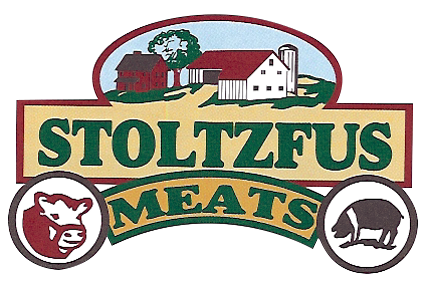 The Bird-in-Hand Fire Company is proud to have Stoltzfus Meats as one of our sponsors. This local company will mark its 60th year in 2016. The founder Amos Stoltzfus was a pioneer in taking delicious fresh foods from Lancaster County and selling them in urban markets way back in 1956. His meat stand at the New Castle Farmers Market in New Castle, Delaware was the beginning of the company that is today headquartered in the village of Intercourse.
In the first years of the Run, Ride & Soar weekend, Jim Smucker asked Stoltzfus Meats if they would like to be involved in the event as a sponsor and give a donation. That is when the relationship between the Fire Company and Stoltzfus Meats began. Every year since then the firm has provided sausage and hamburgers for the Fire Company's community picnic on Saturday.
Scott Moyer, Executive Vice President, comments, "The Stoltzfus Family have been members of the local community for decades. Our employees live here and that makes us committed to local organizations. Even though we have many requests, our company prefers to sponsor events right here in our area."
With Stoltzfus Meats' generosity, the Bird-in-Hand community enjoys delicious sausage and hamburger sandwiches at an annual picnic under the tent and in return, the Fire Company displays the Stoltzfus Meats logo on the event's website and displays a banner at the picnic. It is a partnership of mutual respect and appreciation.