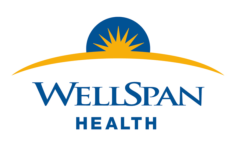 WellSpan is a charitable, nonprofit comprehensive health system in central Pennsylvania. Its mission statement is: working as one to improve health through exceptional care for all, lifelong wellness and healthy communities. WellSpan Ephrata Community Hospital, one of the five respected WellSpan hospitals in this region, has been motivated by this mission statement to be a sponsor of the Run, Ride & Soar weekend for the past two years.
WellSpan Ephrata Community Hospital and its health care professionals have a rich tradition of being an important part of this community. Amy Walsh, senior community relations specialist at WellSpan Health says, "We chose to sponsor this event because it aligns with our mission to foster a healthy community. Part of that mission includes ensuring that our first responders have the resources they need to serve their community. From our perspective, this sponsorship is a win-win."
Both the Bird-in-Hand Fire Company and WellSpan Ephrata Community Hospital are organizations that care deeply about the well being of the local community. The outstanding fire protection and excellent health resources they provide make this area a desirable place to live.
WellSpan encourages local residents to become healthy and stay that way. When residents participate in the events of the Run, Ride & Soar weekend it helps to accomplish this goal. Many of the runners in the Bird-in-Hand 5K and Half Marathon come from across WellSpan's service area, including Lancaster, York, Adams, and Lebanon Counties. In fact, WellSpan employees were registered for both the 5K Run and the Half Marathon.
One patient, one community, and one unique health care need at a time. That is the approach WellSpan takes in developing and strengthening systems of care in each community. Their goal is for local people to have access to high quality health care in their community. Along with that, WellSpan believes in building partnerships with organizations like the Bird-in-Hand Fire Company to ensure that the health and wellness needs of their neighbors in the community are being met.
Currently the Run, Ride & Soar sponsorship is the only formal relationship that the Fire Company and WellSpan have established, but both organizations are open to additional partnership opportunities in the future in order to continue building a healthy Bird-in-Hand community.
In support of their employer's wellness initiatives, WellSpan employees enjoy the evening 5k Run.
(Karen Comerford #899, Caitlyn Artz #889, Corey Eshleman #883, Tanya Guise #886, Sharla Lester #894, Gene Geib #852)