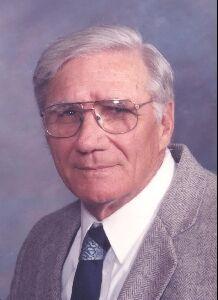 December 2, 1925 – October 29, 2020
Age 94
John received a Lifetime Achievement Award in 2016 after he had been a member of the Fire Company for 56 years. Earlier in life, he had moved to the Bird-in-Hand area from Lebanon County when he began working at Armstrong World Industries. He spent 41 years at Armstrong. At the Fire Company he served as a fire police officer and was fire police captain in 1962.
John and his wife Margaret raised five sons and two daughters in their home on Beechdale Road. Since they lived close to the fire hall, neighbors invited him to become a firefighter. Later he summarized that they wanted a ride to the station whenever there were fire calls! When the fire siren sounded, John drove his pickup truck along Beechdale Road and slowed down enough for Amish firefighters to jump on the back. He arrived at the station with a full load.
Throughout his life, John enjoyed spending time at his cabin in the mountains. After Margaret passed away in 2014, his daughter encouraged him to move closer to her home in the Honey Brook area. He spent his last years at Hickory House Nursing Home in Honey Brook. He was preceded in death by his two daughters and one of his sons. He had 11 grandchildren, 6 great-grandchildren, and was laid to rest in St. Joseph's Catholic Cemetery in Lancaster.