The time is now–our 17th Annual Lancaster County Carriage & Antique Auction is here!
Come see us today, Thursday June 23rd beginning at 3:30pm, and tomorrow, Friday June 24th starting at 8am to bid on hundreds of wonderful antique, garden, collectible, and decorative items.
If you're hungry this evening please join us for the Haystack dinner and an unforgettable taste of home-made Lancaster County food.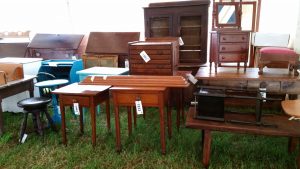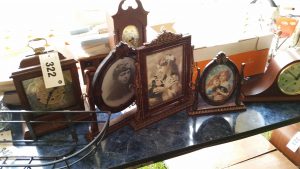 The tentative schedule for today and tomorrow is as follows:
THURSDAY, June 23, 2016
3:00 pm Grab-n-go auction food

3:30 Early Bird Auction – 2 or 3 blocks will be selling shrubbery/flowers, crafts, antiques/ collectibles, small tack items, new tools, and more. NOTE: No carriages or horses will be sold until Friday.

4:00 pm Haystack Supper (served "til it's gone!")

8:00-ish End – Gute Nacht!
FRIDAY, June 24, 2016
**Times may change. See the sale day catalog on Friday morning for the final schedule. Rain or shine! **

8:00am Antiques & Collectibles

8:00 am Row Items in the Field

8:00 am Shrubs, Flowers & Nursery Items

8:00 am Harness, Tack, Carriage Appointments & Horse Related

8:30 Crafts

9:30 Wagonload of misc. household

9:30 Quilts & related items – catalogued

10:30 Furniture

10:30 Miniature horses & ponies – catalogued

12:00 Specialty items, Round Pens, Bedding, Dog Food

12:30 Carriages – catalogued
Join with thousands of others who come out to support this truly unique, truly enjoyable experience. Proceeds from the event directly benefit the volunteer firefighters of Bird-in-Hand Fire Company. The event is located on route 340 in picturesque Bird-in-Hand, PA across from Bird-in-Hand Family Inn & Restaurant (338 N. Ronks Road, Bird-in-Hand PA 17505 for those using GPS). We thank you greatly for your support and hope to see you soon!