You have seen them…big red shiny fire trucks hurrying to an emergency. Maybe a fire company has even helped you. When those fire trucks pull up to a scene of chaos and the parking brakes are set with a who-o-o-sh, men and women scamper out and go to work. We call them firefighters.
What all have they been through to earn that title? The time your volunteers give to answering fire calls is only a small part of the total hours they donate to their community.
There is a huge amount of work that goes into making sure a fire company is prepared…
fire truck maintenance
training coordination & record keeping
tactical planning ("if this building ever burns, use this driveway for…")
financial planning
fundraising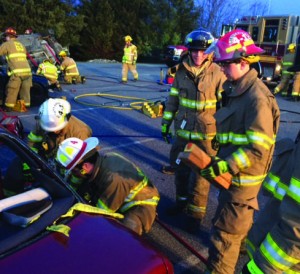 Have you ever thought about joining the fantastic team at the Bird-in-Hand Fire Company? No matter what your talents, skill set, or interests are, there is a task at the fire station that will be a good fit for you!
Written by Chief Lonnie Kauffman