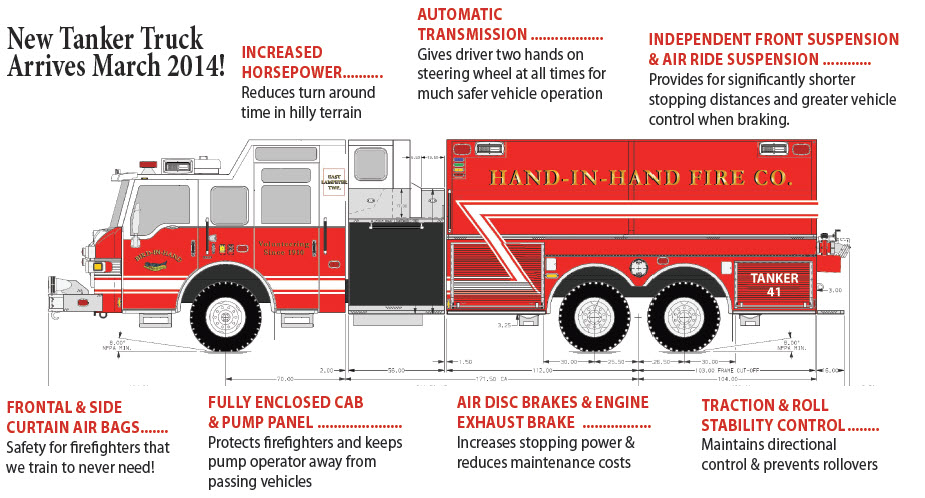 Keeping Our Promises
Five years ago, as we were rethinking our financial planning, we promised to be responsible stewards with our community's donations. We wanted to get our financial house in order and be better prepared for future major purchases. Now with your tremendous support, and without a major fundraising campaign, we paid cash for the new tanker. Mission accomplished!
Paid in Full
As our country went through a recession beginning in 2008, there was a major shift in financial foresight at our Fire Company. We discovered the virtue of patience. Instead of buying immediately and then always playing catch up, we chose to wait four years until we had saved all of the necessary funds to pay for the tanker in cash.
Stretching the Life of the Tanker
The life of our 1990 tanker has been extended by four years past its replacement year of 2010.  With constant checks and meticulous maintenance, the tanker has been  well maintained and has given great service. Perhaps the tanker can even find a second life in another rural community where the demands are not as great. We consider this good stewardship.