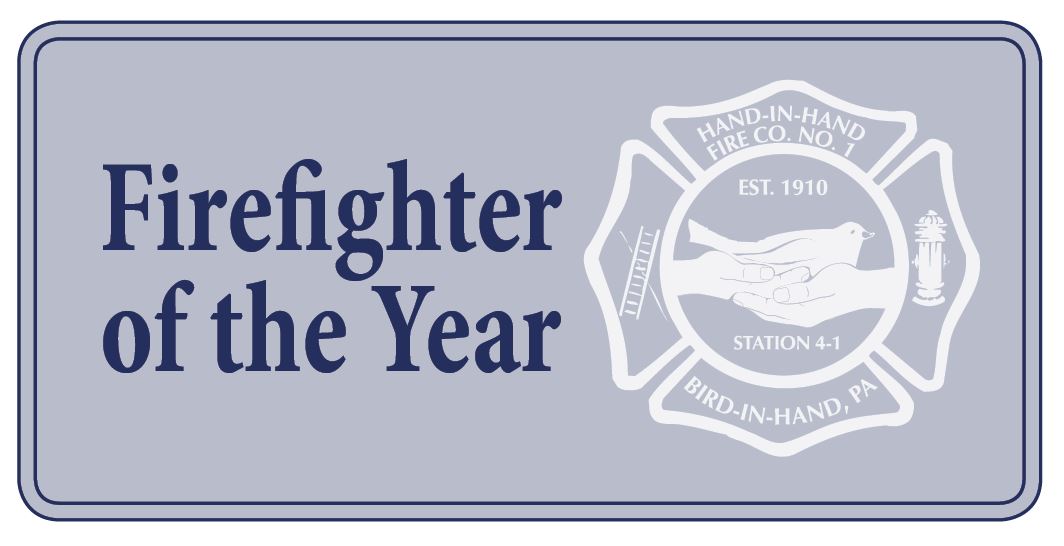 Young nineteen-year-old Steve Petersheim watched his two older firefighter brothers respond when their pagers went off at work. Because he wanted to find out what the action was all about, he joined the Fire Company in February 1999.
Since that time Steve has served as a training officer, lieutenant, captain, assistant chief and presently is the deputy chief. He values the firefighting and EMS training he has received, knowing that he might be able to save the life of a family member or friend.
Steve says, "There is great satisfaction for me to help a neighbor in need. I like working with friends in the Fire Company whom I would not have met otherwise. Because we have the support of the community both in the number of firefighters and financially, it helps to lighten the load for everybody when we all do our part." 2013 Firefighter of the Year
The Fireman of the Year is chosen through a nomination process.