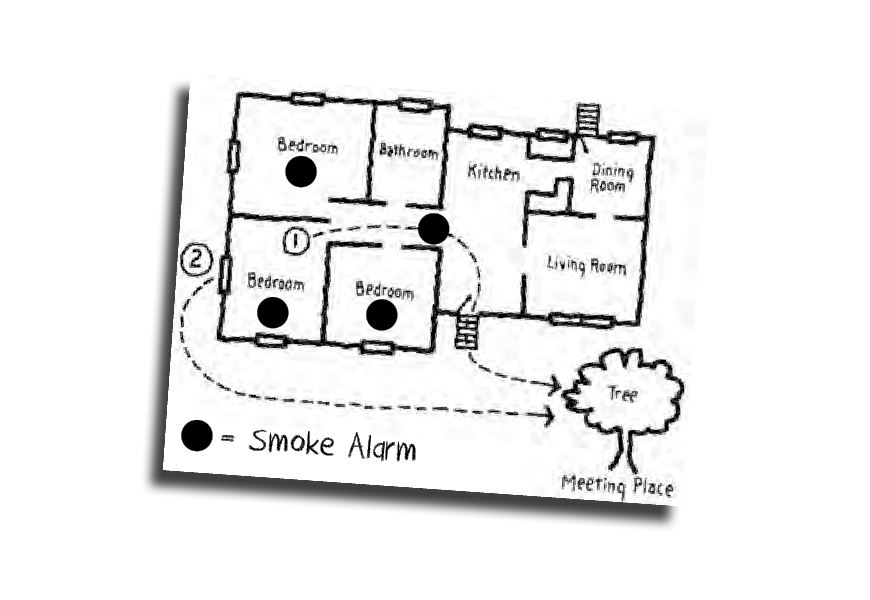 Step 1:  Draw a floor plan of your home.
Step 2:  Mark all windows, doors, and smoke alarms.
Step 3:  Show 2 ways out of each room in case your main route is blocked by smoke or flames. Make sure windows can be opened easily.
Step 4:  Agree on an outside meeting place where everyone waits for the fire department. Draw and write "meeting place" on your plan.
Step 5:  Get your family together to practice the escape plan. It only takes 5 minutes!
Step 6:  Mail a copy of your plan to the Hand-in-Hand Fire Company with this info: First & last name, age, address, phone number & parent signature verifying that you practiced the  exit plan. We'll call you when your prize is ready!