A Tanker Committee (composed of Chairperson Ephraim Stoltzfus, Dan J. Fisher, Lance Watt, Christ Stoltzfus Jr., Lonnie Kauffman, Steve Petersheim, and Doug Glick) has been formed with the goal of replacing our 23-year-old Tanker 4-1 by the end of 2013. The committee members have established specifications for a new tanker and are currently evaluating bids. Since the present tanker has lasted long beyond the 20-year expected service life of fire vehicles, it is timely to explain how we maintain and care for our Fire Company vehicles.
Firefighter Lance Watt gives an average of 10 hours a month to preventive maintenance and repairs. By trade he is a forensic engineer who investigates commercial vehicle incidents that contribute to crashes and the cause of fires. Well qualified, he is a mechanical engineer, ASE certified medium- and heavy-truck technician, and a licensed inspection mechanic. At the Fire Company he has served on the Board of Directors, is a Fire Police Officer, is certified to operate all vehicles, and helps with the training and certification of new drivers.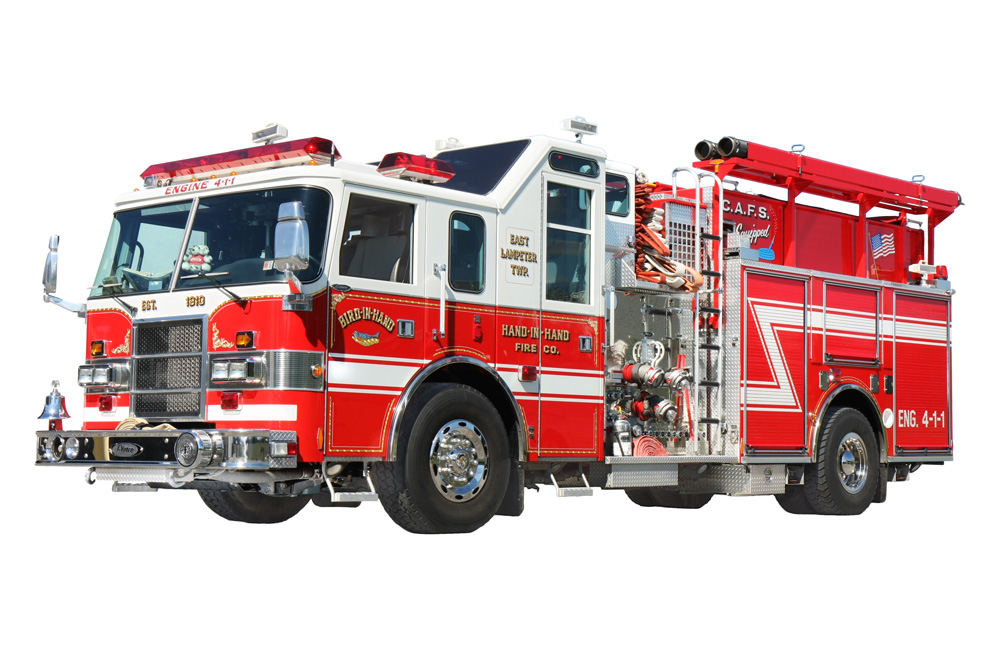 Lance's goal is to keep our vehicles in working order and ready to respond to calls. He strives to have the mechanical equipment well maintained, fully functional, and safe at all times. This is how he maximizes their availability to respond:
Conducts routine monthly inspections
Monitors the monthly inspections conducted by other members of the Fire Company
Maintains maintenance records for vehicles
Schedules outside servicing at qualified repair facilities as needed & monitors their work
Updates the registration, licensing & insurance documentation on a yearly basis
One of the most important reasons to be diligent about maintaining our fleet of vehicles is safety.  According to Lance, "I have conducted investigations of fire apparatus involved in accidents and in the majority of the cases they were volunteer Fire Company units. Faulty maintenance and repairs were significant contributing factors in the crashes. That is why I will do everything I can to ensure that our vehicles are as safe as possible."
Because of the terrific community support the Fire Company receives for our fundraisers, we are well positioned financially to properly maintain our vehicle fleet at the highest level. Our generous Bird-in-Hand community enables us to get the maximum life and service from our vehicles and stands with us when they become due for replacement.