What is Run, Ride & Soar?
It is a 3-day weekend to experience Lancaster County's scenic beauty and strong sense of community through running, bicycling and hot air balloon rides.  Events are coordinated by various community groups coming together in the quaint town of Bird-in-Hand, Pennsylvania.
Run, Ride & Soar Through Beautiful Lancaster County Farmlands!
| | |
| --- | --- |
| | Runners take to the country roads in the Bird-in-Hand Half Marathon, 5k and Kids Fun Run.  Benefits Bird-in-Hand Volunteer Fire Company. |
| | Cyclists have their choice of beautiful 12-, 23- and 62-mile metric century rides in the Amish Country Classic Bike Ride.  Benefits Paradise Rotary Club. |
| | Adventurists get to soar high over Amish country in hot air balloons, while the breathtaking sunrise and sunset launches at the Amish Country Balloon Fest treat spectators to picture-perfect moments. |
The Joy of Running in Community
Experience the "joy of running in community" through the Farmlands of Lancaster

County in the Bird-in-Hand Half Marathon and 5k.
2016 Registration Now Open
   2015 Run, Ride & Soar event video.
   2014 Bird-in-Hand Half Marathon highlight video.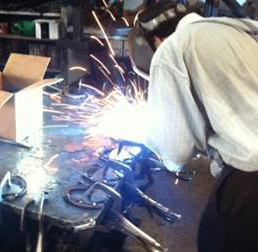 Runner's World  named our finisher's medal one of "The coolest race medals." Click here to see the article in the August 2014 Runner's World.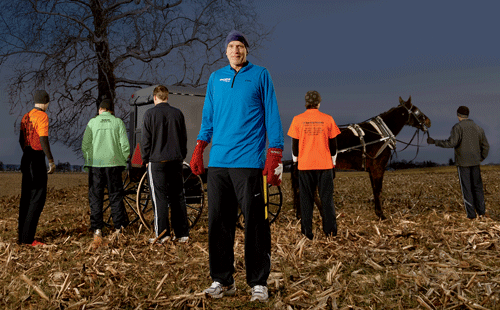 Click here to see what Runner's World says about this unique course and amazing Amish runners who call it their own.  It's a course like nothing you've ever experienced! Weaving around the famous Amish farmlands of Lancaster County, this is a course that challenges your body and refreshes your soul. Dotting the route are water stations staffed by Amish families, eager to offer you refreshment. And Amish one-room schoolhouses serve as your rest stops.  Image by Trevor Dixon

      Our original race introduction video.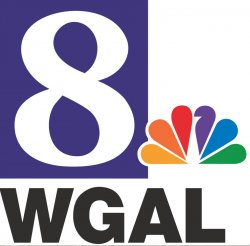 For another story about our local friends and the Bird-in-Hand Half Marathon click here.
Weekend Schedule
Friday
September 9, 2016
11 a.m. – 7 p.m. Bird-in-Hand Half Marathon Expo
4 – 8 p.m. Amish Pasta & Pizza Party
5:45 p.m. Amish Country Hot Air Balloon Fest Launch
6:15 p.m. Bird-in-Hand Kid's Fun Run
6:30 p.m. Bird-in-Hand 5K
7:30 p.m. Author Chris McDougal speaking on "Natural Born Heroes"
7:30 – 9 p.m. Bonfire & S'mores Party
Saturday
September 10, 2016
7:15 a.m. Amish Country Hot Air Balloon Fest Launch
7:30 a.m. Bird-in-Hand Half Marathon
8 a.m. – 2 p.m. Amish Country Classic Bike Rides
5:45 p.m. Amish Country Hot Air Balloon Fest Launch
Sunday, September 11, 2016
7:15 a.m. Amish Country Hot Air Balloon Fest Launch
Bird-in-Hand Half Marathon
Phone: (610) 308-3993
Email: info@BIHHalf.com