Lodging
Stay at a Bird-in-Hand Property! The Bird-in-Hand family of properties are located in the historic village of Bird-in-Hand in the heart of Lancaster County's Amish farmlands.
Choose from a variety of lodging properties for your stay:
Family lodging with an array of activities at the Bird-in-Hand Family Inn, located directly across from the auction grounds
Historic, upscale country lodging at the Bird-in-Hand Village Inn & Suites
Clean, friendly, affordable lodging at Amish Country Motel
Quaint country lodging at Travelers Rest Motel
Clean, quiet camping with spacious sites at Country Acres Campground
For more information or to make a reservation, call 800-665-8780 or visit Bird-in-Hand.com
More Lodging
ONLY 2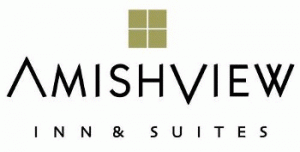 MILES FROM THE AUCTION GROUNDS! Draw back the curtains and take it all in! Surrounded by Amish farms, AmishView Inn provides the intimate atmosphere of a bed & breakfast with the amenities of an upscale Lancaster, PA hotel. Room types include standard double queens, studio suites, one bedroom and two bedroom suites and the new, Grand King.
Food
100% of the concession profits goes to the Fire Company, so go back for seconds! Besides the main food tent, you will find other stations throughout the grounds to grab a quick drink or bite to eat.  Menu items typically include:
Breakfast sandwiches
Bacon/Egg/Cheese or Sausage/Egg/Cheese
Baked in Pretzel Dough – meats by Stoltzfus Meats
Ham & Cheese Sandwiches
Pulled Pork BBQ – donated by Miller's Smorgasbord
 Subs
Hot Dogs & Sauerkraut
Hamburgers/Cheeseburgers
Soups: Chicken Corn, Ham & Potato Chowder
French Fries
Soft Pretzels w/ Cheese Sauce
Cheesedog wrapped in pretzel dough
Fruit Cup donated by Kegel's Produce
Homemade Donuts (made on site)
Whoopie Pies
Pie Slices (community made)
Homemade Ice Cream – WATCH THE FUN!
Homemade Drinks: Iced Coffee, Iced Tea, Lemonade
Homemade Fruit Smoothies  – donated by Kegel's Produce
Drinks: Coffee, Gatorade, Turkey Hill Drinks, Soda, Water
Bottled Water donated by JM Lapp Plumbing & Heating
Ice Cream Trailer: Root Beer Floats,
Milkshakes, Sundaes, Waffle w/ Ice Cream
Secure Area for Purchased Items
Centrally located on the auction grounds, a secure area will be available to store your purchases for a few hours while you continue to bid. SAVE YOUR TICKET STUBS! They are required to check items out of this area and before leaving the auction grounds.
Security Notice: How the Checkout Process Works
SAVE YOUR TICKET STUBS! They are required to check out merchandise before leaving auction grounds. A secure area is available to keep your merchandise after purchase. You will need your ticket to check items out of this area.
Parking
Plenty of parking is available in the fields adjacent to the auction grounds. Fire police will direct you.
Bringing a trailer or RV to the sale?  Not sure where to park?  Enter from N. Ronks Rd. and look for signs on the NORTHWEST side of the auction grounds.  Help us fit lots of trailers by parking close together.  We've had requests about parking overnight in this area.  You are welcome to do so at your own risk.
Accessibility
The parking area is graciously donated by the Levi Beiler family. They give up one of their harvests to plant grass for us. You will find the area fairly flat and easy to manage strollers, wheelchairs, and wagons.
Restrooms
We may be in the country, but we provide more than a barn for your comfort needs! Clean portable toilets and handwashing stations are located throughout the auction grounds.
If You Need Assistance
Please contact an event staff volunteer for any security, emergency or first aid needs.