Did you know that over 70% of the general funding of our 100% volunteer fire company comes from your donations and support of our fundraising efforts?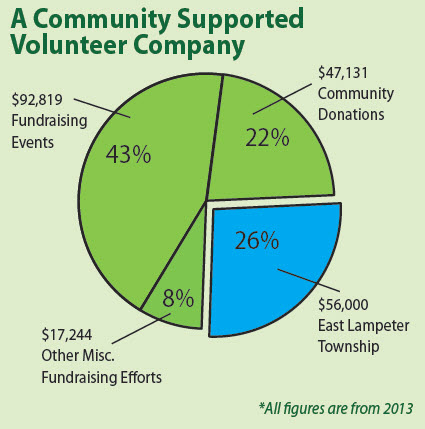 At Bird-in-Hand we have a long tradition of relying on our local residents and businesses for the financial support needed to remain a vibrant and active volunteer fire company. Over the years their involvement has provided the great creativity and teamwork needed to successfully protect our growing community.
We feel that this broad-based community involvement benefits our area in many ways. First, it minimizes the tax burden for all of us. Second, it keeps us accountable and in tune with what our community expects from their fire company. Third, it allows us to engage the many talented individuals and businesses in our first due area and provides lots of volunteer opportunities for everyone. And finally, we believe it strengthens the fabric of our community as neighbors work with neighbors, hand-in-hand for a common cause.
Thank you for your tremendous support of the Fire Company!