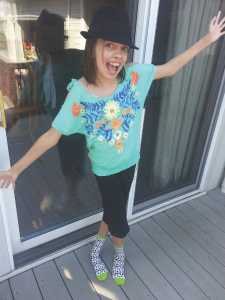 For the past two years Doug Glick and Daniel J. Fisher have been working together on the Tanker Committee. Even though their families live less than a mile apart, the Fire Company had been their main connection…until December 31, 2013. That day Daniel J. donated a kidney to Doug and Diane's 13-yearold daughter, Denise, as the families sat together at Hershey Medical Center.
The journey for Denise began in October 2012 with the discovery that her kidneys had lost 30 percent function. Four months later that had increased to 70 percent loss and by May 2013 the Glick family began the search for a kidney donor.
Daniel J.'s father and another friend who were kidney donors were his inspiration and with his wife Marilyn's support, he privately began the rigorous testing at Hershey. At the end of November he surprised Doug and Diane with the news that he was a match for Denise and was willing to be a donor.
We live in a very special community full of many heartwarming stories. Daniel J. tells his story so that this heritage of caring will be passed on to our children and Denise sees it as an opportunity to raise awareness of the need for kidney and organ donors. Doug says, "The Fire Company members have been very supportive. They are a real blessing to us."